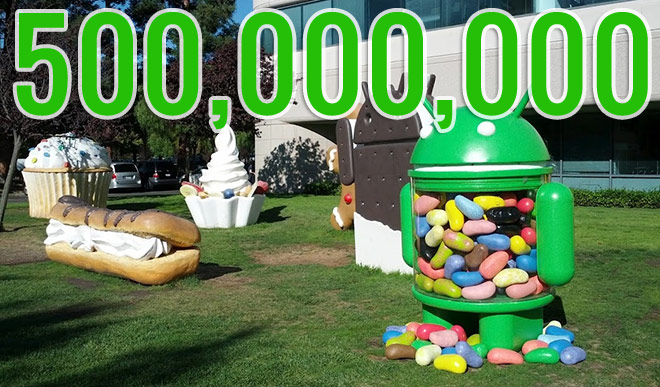 If you're an Android user, you are certainly going to feel proud and happy after reading this !!! Hugo Barra, Director of Product Management for Android at Google has recently announced that there are now 500 million devices activated globally with Android but didn't exactly specify as to how many of those were tablets and how many were phones.
In addition to revealing the big 500 million activations milestone, Hugo also announced that daily activations were now at an astonishing 1.3 million per day. That's right folks !!! Every single day, 1.3 million Android devices are activated for the first time since the OS was launched back in 2008.
Our whole team at Talkandroidphones would like to congratulate Google on their success with Android and we look forward to their next 1 billion milestone.
Comments
comments
Related posts