News of Google launching its final Jelly Bean update is in talks, according to a report by The International Business Times. The Android 4.2.2 update would be available before Google I/O 2013 in May. Rumors have it that the update will bring some Bluetooth speed improvements and some more goodies.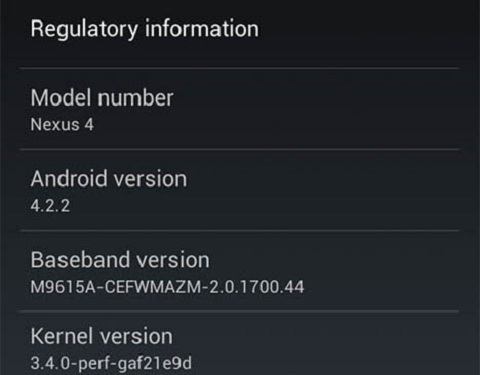 We would not be surprised if the update just brings in some performance updates, considering how smooth Project Butter already is improving that would be really nice to see. The update most probably would come to the Nexus 4 first, and could come as soon as mid Feb. According to sources the Nexus 7, Nexus 10 and the Galaxy Nexus will be the other devices who will get a taste of the new Android 4.2.2 update.
Well we all know that Google I/O 2013 will show the Brand New Android Key Lime Pie. May is the date, We will be there. Will you?
Comments
comments
Related posts