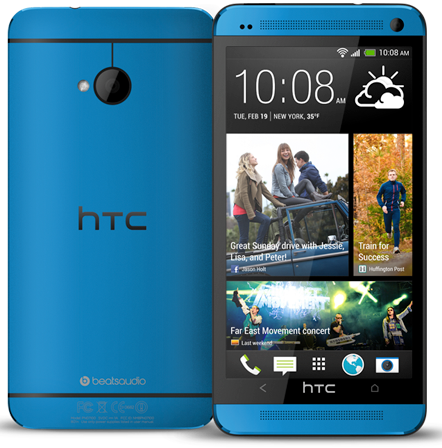 For those who are planning on buying an HTC One can wait a few more days if they want to get their hands on the upcoming new "Metallic Blue" colored variant of HTC's flagship device of the year. Till now we have all heard a device (especially when launched in a new color) to be a carrier exclusive but little did we know that it could even be a "store exclusive" as well? Apparently, the blue toned HTC One would ONLY be available at all Best Buy stores in the US exclusively for Sprint, AT&T and Verizon.
The device is expected to grace the shelves of all Best Buy stores starting from September 15th. From what we have heard, Best Buy have been handed exclusive rights on the distribution of this latest (and most certainly beautiful) variant of the device till the end of this year after which it might be made available everywhere else. There are also rumors regarding some kind of promotion by HTC following the launch of its new color option but no further details have been revealed so far.
The HTC One is currently available in Black, Silver and Red. Which one would you be opting for?
Comments
comments
Related posts