Clash of Clans is still one of the most played games on Android. Even after such a long time still it is the Top grossing Android App on the Play Store. Today they came out with a massive update called "Summer update 2015". This update has almost 8 New Features which will rekindle the spark of many vintage players.
Level 5 Dragons (at TH10)
2nd Air Sweeper Unit
Dark Elixir Spell Factory
Poison Dark Spell
Earthquake Dark Spell
Haste Dark Spell (Rage without the power increase)
Two New Leagues
Resource Storage immune to lightning spells
Army Train Button (no more searching for Barracks)
more
Well the above list is most of the major updates you can find in the game.  Other than that the troops pictures have been visually upgraded with a new look to player profile as well. Not only that training troops has never been much easier with the new troop training interface.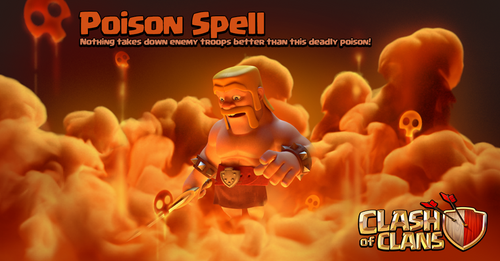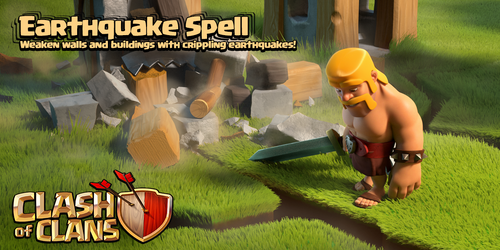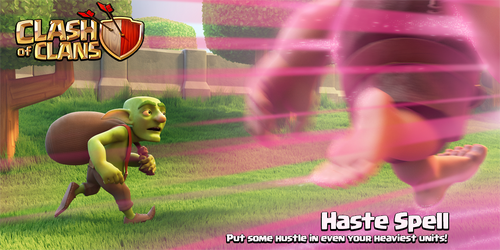 Spells can be "brewed" even after the spell factory is full, so for example you can make 4 spells normally before, now you can make 8, so as soon as the spells get used in battle, they will be quickly available for the next match (similar to troop training when army camps get full). Not only that, their brewing time has been reduced as well, Heal spells can now be made in just 20 min.
The Dark Factory which is now available from Town Hall 8, and it brings with it 3 new spells, Poison, Earthquake and Haste. A max Town Hall 10 player can carry up to 11 dark spells, so that will make things pretty interesting.  The Poison spell is  more effective than a lightning spell to take out CC troops including dragons or Heroes. Earthquake spell is used to finish off buildings and walls and the haste spell, well as the name suggests makes the troops insanely fast. This will come in pretty handy considering there is now a 2nd Air Sweeper available from Town Hall 9.
The best part about the update is that Spells, Any Spells do not effect storage's anymore! So no more pesky lightning spells on Dark Elixir storage's and running away.
Two New Leagues have been introduced as well called Titan and Legendary. An all new Legendary tournament (5000+ trophies) has also been introduced for the top players only.
This is definitely one of the biggest updates we have seen since last summer when the Lava Hound was introduced. So what do you guys think about the update?
Download the game for free from the Play Store – Clash of Clans
Comments
comments
Related posts