Pushbullet has been one of the most widely used utility apps in recent times and its popularity is rapidly increasing. Pushbullet (for those who are not familiar with the app) is one of the easiest and quickest file sharing apps currently available out there. The app makes data transfers relatively quite simple across multi-platform devices that include your Android, iOS or even Windows devices all at the same time. The company in a major announcement made yesterday, has rolled out a major update for the utility app which promises to bring a host of new functionalities and a refreshing new material design UI across all three platforms. Let us now take a closer look at all the exciting new features
 Android and iOS
One of the core changes in the new update includes data organization that allows you to place things where you expect them to be. Instead of a big chaotic list of messages, they're now categorized based on where they came from. The most important category is Me, which are things you've shared between your own devices.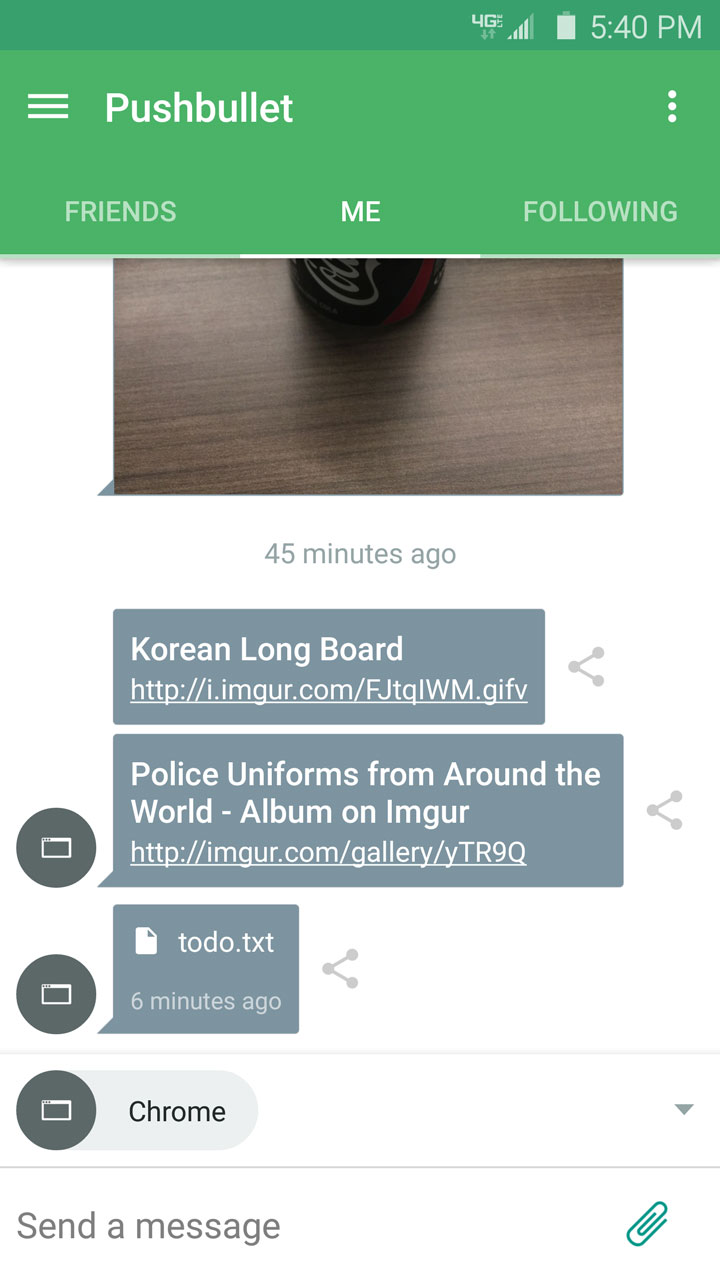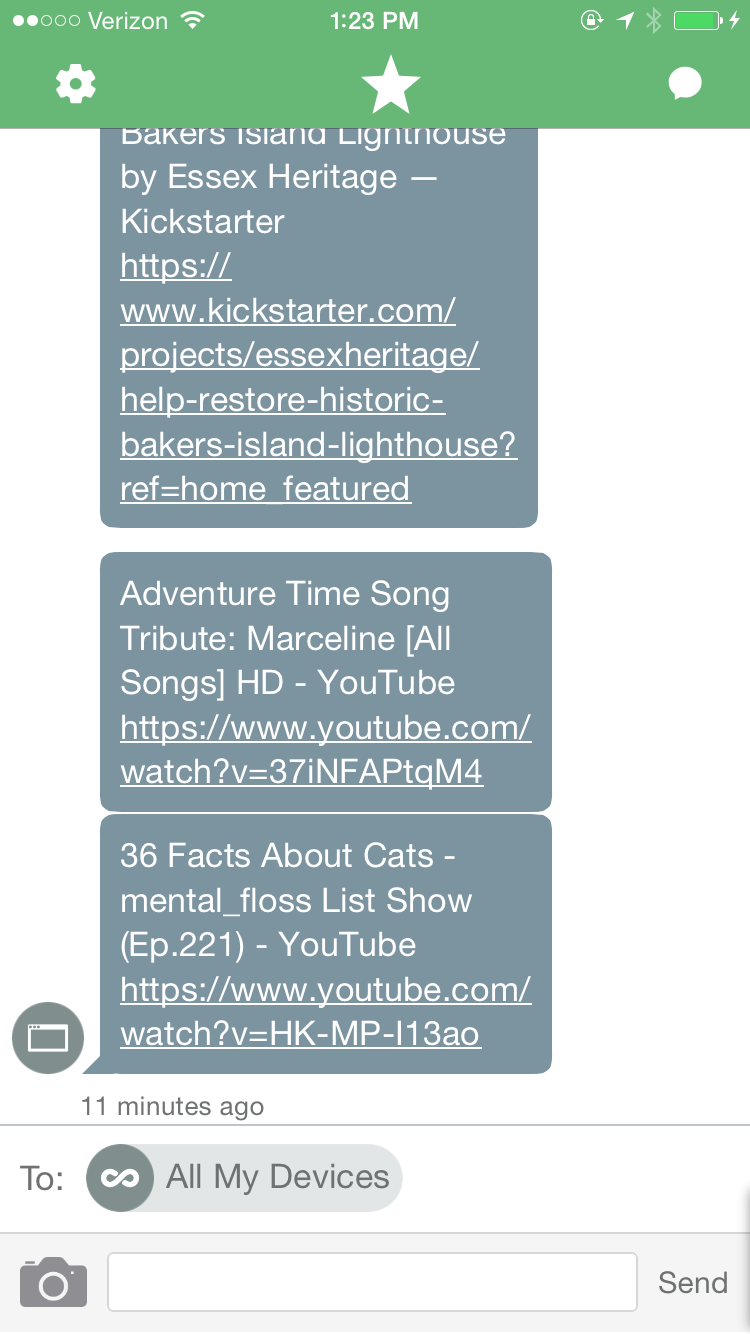 Messages sent/received from your friends are also properly organized eliminating the hassle of going through each message individually.
Once you tap on a friend, you see your history with that person and can easily send them a message or a file. They'll receive your message on whatever device they happen to be using, whether phone, tablet, or computer.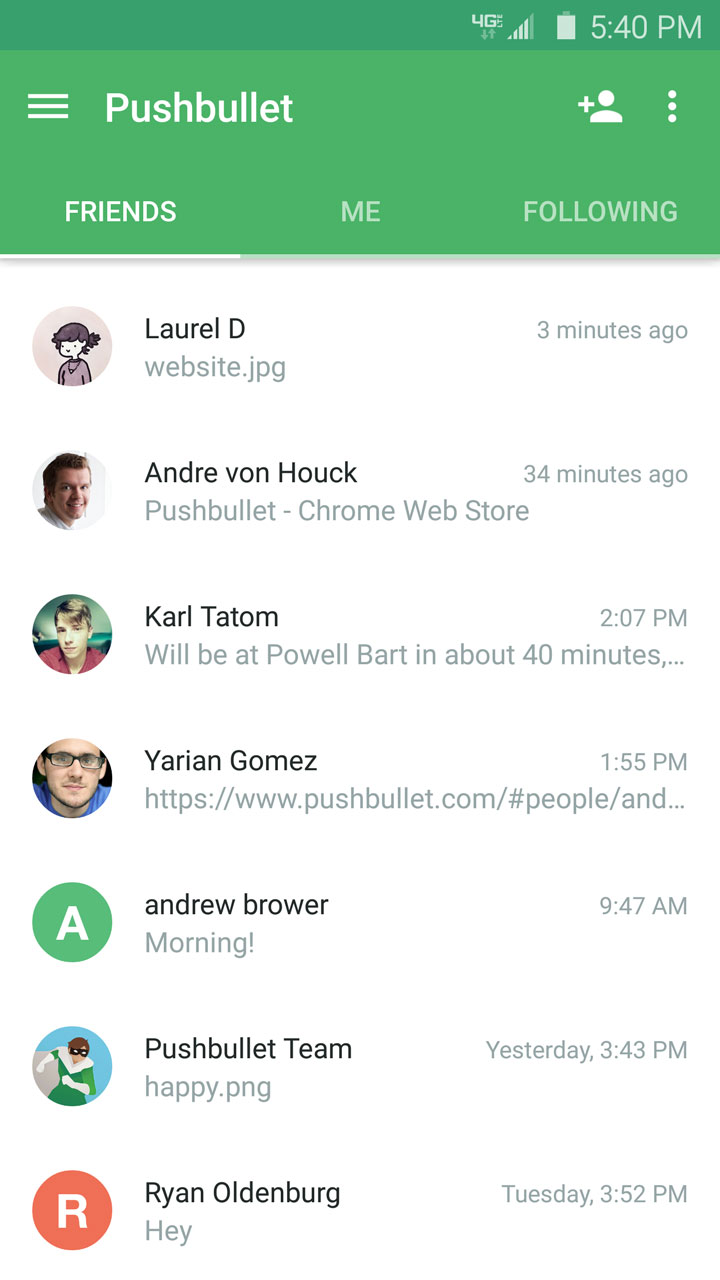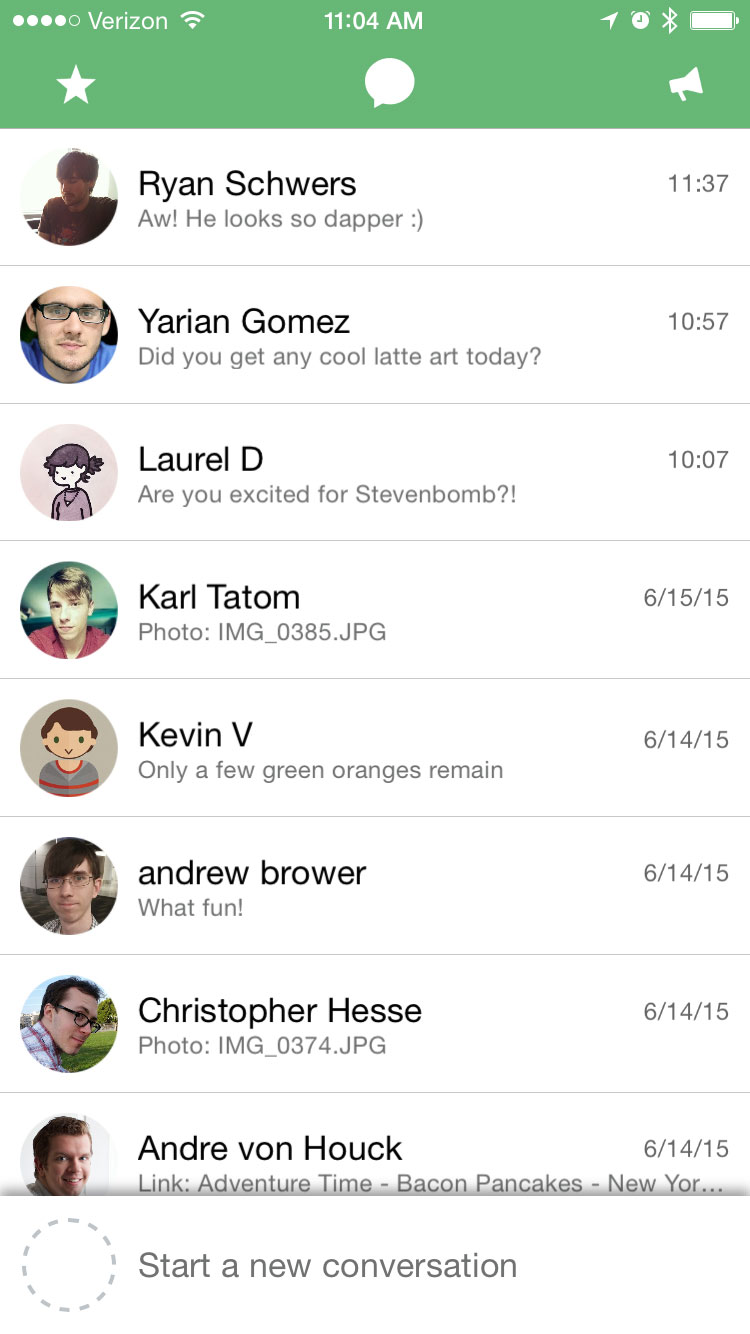 If you receive something from a friend, replying is now as easy as it gets. This has been a huge missing feature and was one of the app's major complaints from its users which has finally been rectified in the recent update co credit to the developers on hearing the hue and cry of their customers.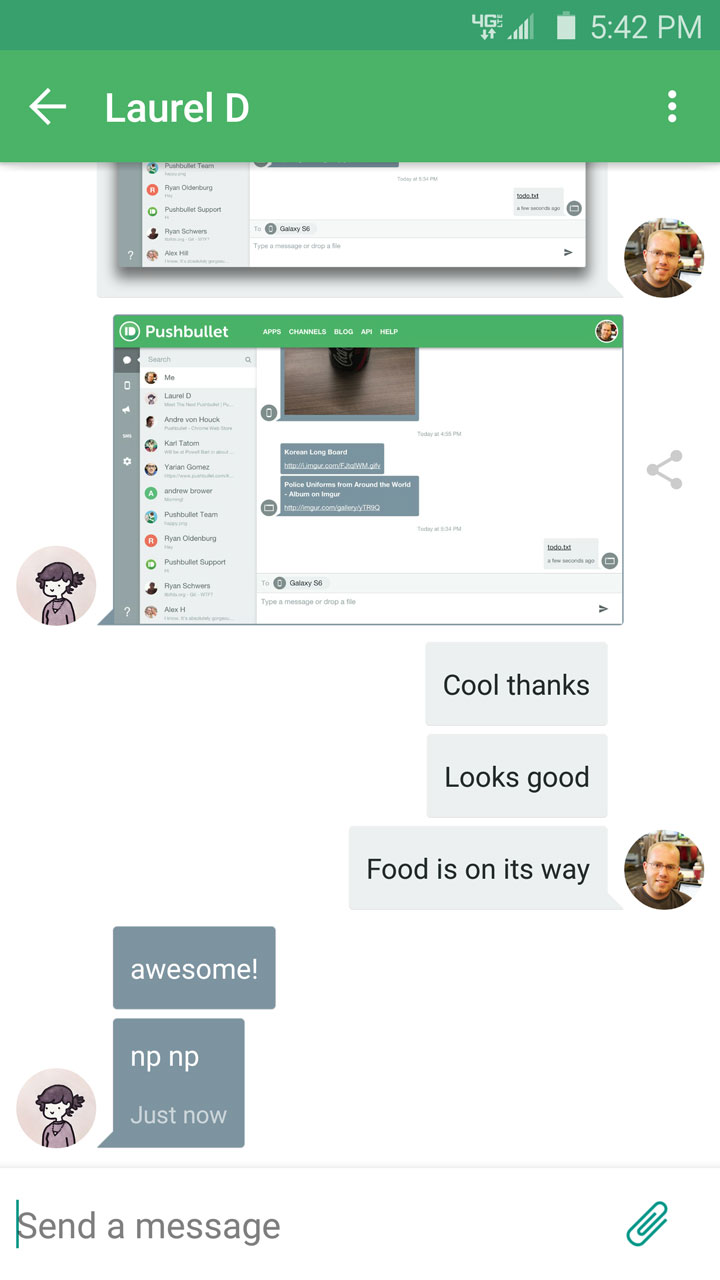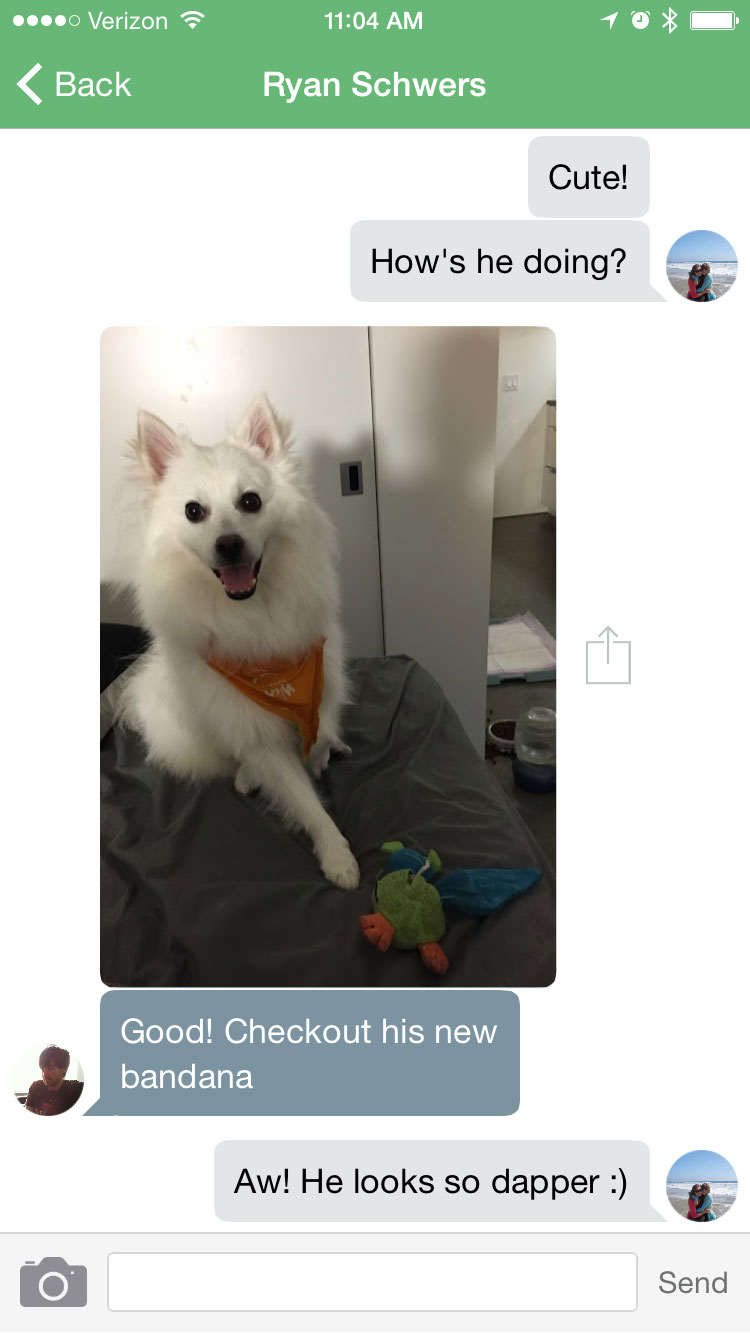 Android App in Action
 Chrome, Firefox, Safari, and Opera
The new browser extensions for Chrome, Firefox, Opera, and Safari now let you see your history and makes sharing links and chatting with friends as convenient as possible. You can also pop out chat windows with friends to continue your conversation. These windows also support easy file sharing, just drop a file and away it goes.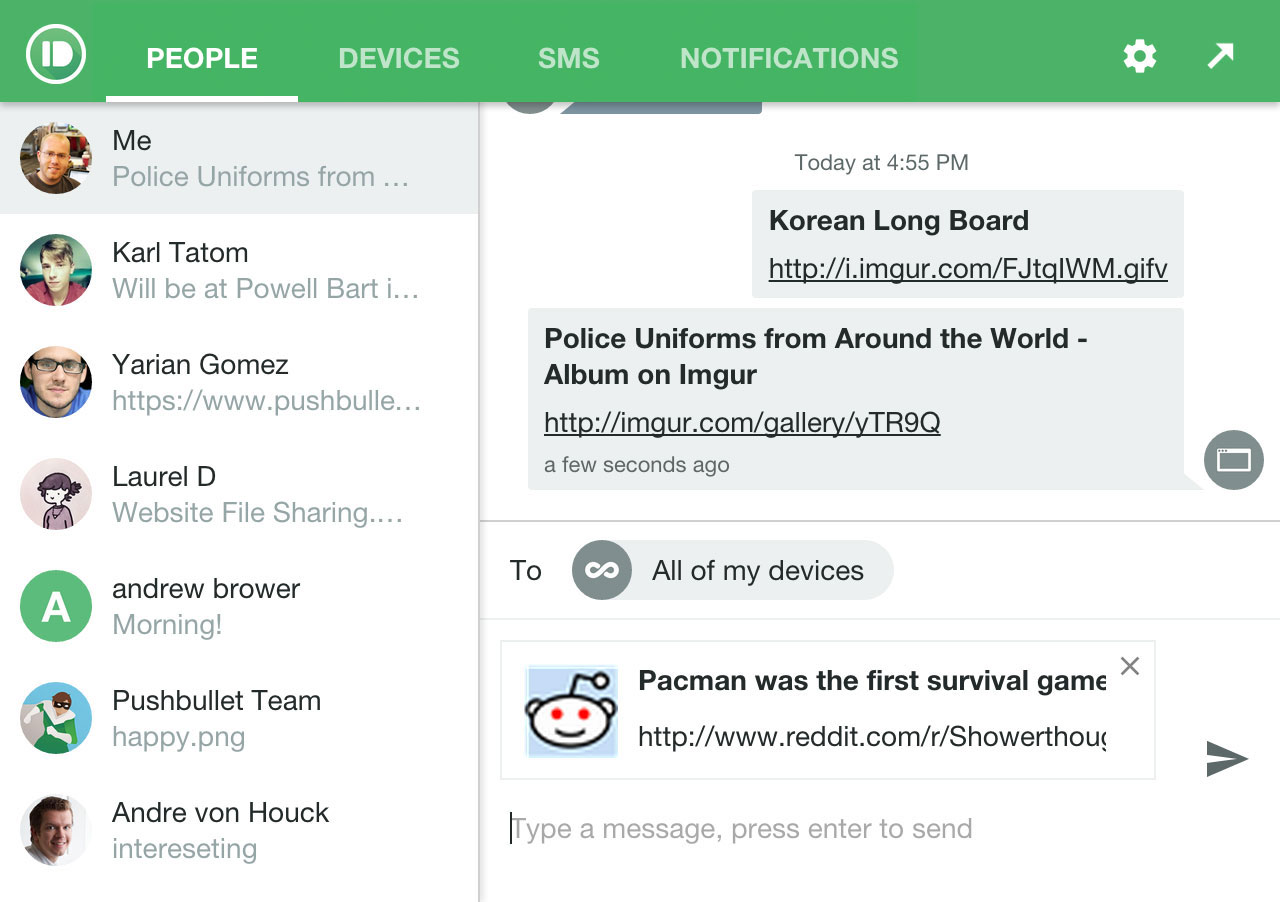 The app now allows you to send messages more reliably then before and will inform you if something goes wrong while the message is being transferred (a message re-send button has also been added in case you need to send the unsent message again)
Windows desktop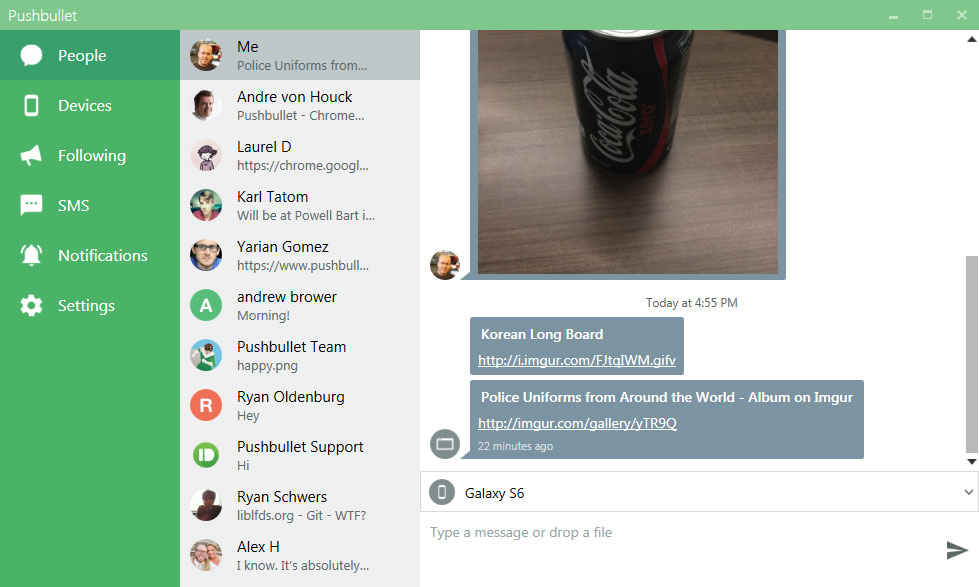 Getting in-line with the new look and feel of Pushbullet for Android and iOS devices, the Pushbullet app for Windows desktop is far more powerful than its predecessor. There have been quite a few changes made this time, most notable ones include the removal of some nasty (and rather annoying) bugs in the previous versions, drag and drop support for multiple files and the all new chat heads.
Chat-heads are like chat windows, but with a major perk—they can be collapsed into a bubble that floats over all of your other windows (and many games). By floating over other apps, your conversation is always just a tap away.
No more alt-tabbing trying to find the window or missing messages while watching YouTube or playing a game.Chat-heads aren't limited to friends either; you can also open a chat-head for any of your devices. This makes sending files to your phone easier than ever before.
 Check out the new Windows app in action here:
Pushbullet.com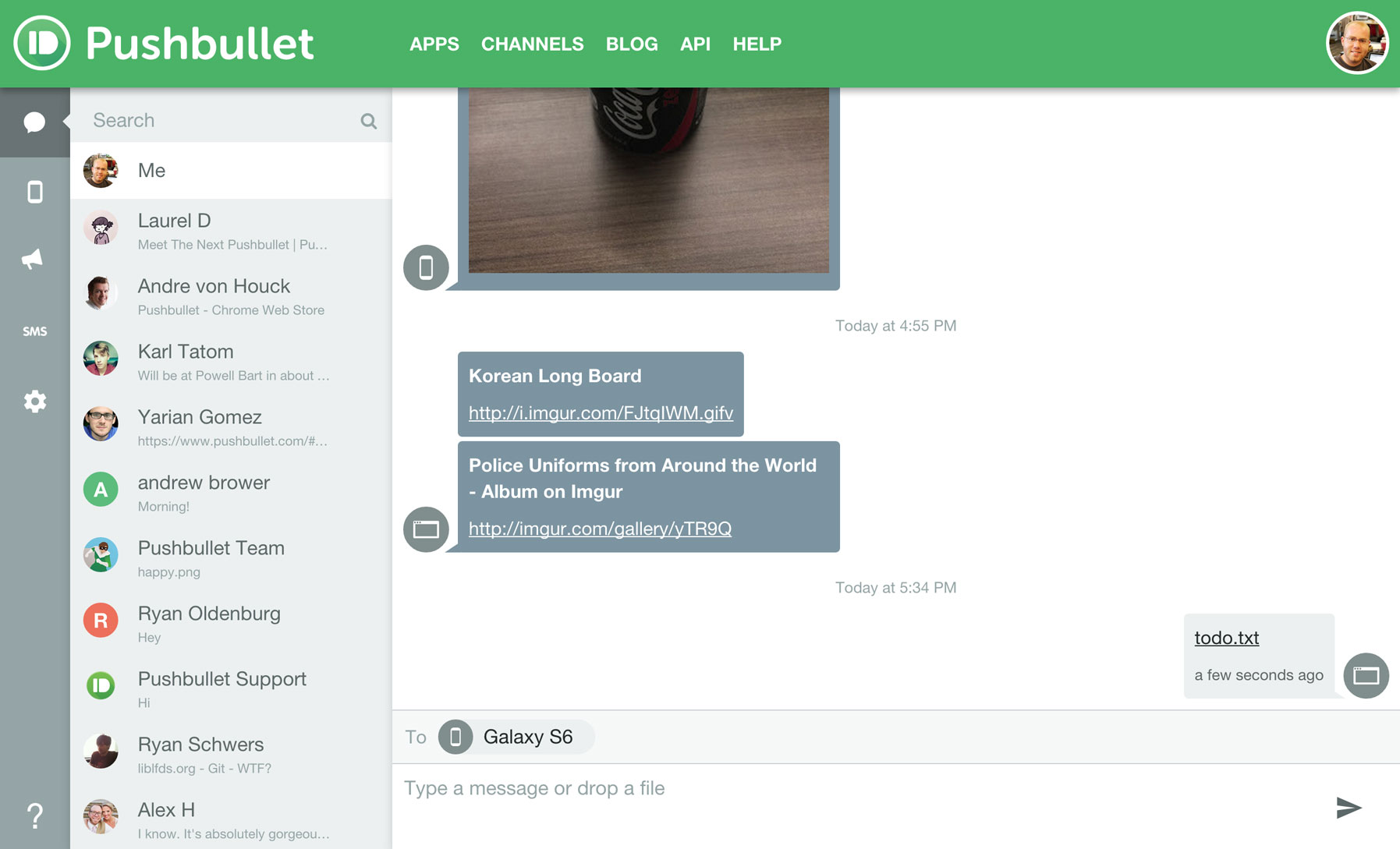 The new Pushbullet website got all of the same UI improvements made to the other apps. It's now considerably easier to navigate, and responsive to changes in the window size too.
The site also now allows you to drag and drop as many files as you'd like to send unlike before where only one file was allowed to be sent at one time. Android users can also now send text messages without needing to use the browser extension or the desktop app.
At the end of it all, we can safely say that with all these new changes including the addition of (our personal favorite) chat-heads, Pushbullet is definitely one utility app to have especially if you have a lot of stuff to share not only among your friends but to a host of your own personal devices as well. So there you have it guys, do let us know your take on the app and if you have any queries or suggestions, feel free to discuss in the comments below. Cheers !!
Click here to download Pushbullet on multiple devices.
Source: PushBullet
Comments
comments
Related posts