HTC went all out at the Mobile World Congress 2012 in Barcelona and lifted the curtains on its new line up, The HTC One Series.  HTC's motto being "QUIETLY BRILLIANT" have surely shown their brilliance with HTC's  new line up, the HTC One series boasts of having Android 4.0 (ICS) with Sense 4.0, Beats audio integration their new camera technology called the Image Sense and lastly with Dropbox integration.
According to Peter Chou, CEO of  HTC:
"The best moments in life are captured with a photo or remembered by a song, so it was key for the HTC One series to improve these emotional experiences with an amazing camera and authentic sound experience. We are very focused on creating a camera and audio experience customers will love and use often and we believe the HTC One series delivers this in a way never seen on a phone before."
The line up included the HTC One X (formerly thought Endeavour), HTC One S and the HTC One V. All the phones don't seem to lack any power, further details will be given when each device will be checked out.
HTC ONE SERIES
HTC One™ – Amazing Sound and brilliant Photos
HTC's motto being "QUIETLY BRILLIANT" have surely shown their brilliance with HTC's  most premium experience, the HTC One series integrates Android 4.0 (ICS) with HTC Sense™ 4, the new version of HTC's branded user experience that is introducing HTC ImageSense™, a new suite of camera and imaging features that set HTC One apart from other phones.  HTC Sense 4 also includes broad enhancements to audio quality and simplifies how people listen to music on their phone.
Amazing Camera
HTC has unveiled its phone's have a new camera suite called the Image Sense, this can challenge any conventional digital camera and beat it, with its new enhancements to almost all parts of the camera, from the lens to the sensor, to the software. They have also introduced a new chip, the HTC ImageChip, they all combine to get sharper,brighter images and capture pictures faster.
Capturing speed reaches new heights – HTC have boasted that they have drastically improved the capture speed of its camera's. According to them an image is captured as quick as 0.7 seconds, but with its new Superfast capturing capability (0.2 seconds autofocus), you can continue to capture images just by holding the shutter button after taking one pic. The HTC One X and the HTC One S both offer f/2.0 lens, which offer best quality pictures in adverse conditions. The new lens is better than the f/2.4 lens available on other high end phones.  HTC One series also has integrated the  HDR technology for taking beautiful pics in different levels of light.
Tired of switching between stills and taking video's in your phone? No more!! With the new Video Pic you can capture an image and shoot a video at the same time. while taking a  HD video, just click on the shutter button again and the phone will capture a High Resolution image at the same time without stopping the  ongoing video recording
Dropbox
HTC One gives you an easy way to save and share your photos and video, with the integration of Dropbox into HTC Sense 4 enabling HTC One customers to get 25 gigabytes of free Dropbox space for two years. That's enough to keep more than 10,000 high-quality photos. Dropbox is also integrated throughout HTC Sense 4, so it's easy to edit, save and share your documents and other kinds of files.
Authentic Sound
HTC has partnered with Beats By Dr. Dre Audio™ to unleash sound that will blow you away. The new Beats integration allows users to experience sound which is more authentic and sounds more richer. Experience while listening to your favorite song or playing a game has enhanced drastically. HTC have come up with their own song management software called the HTC Sync Manager that automatically installs in your computer when the phone is connected. Once that is done transferring was never so simple.
HTC Car
With the HTC Car Stereo Clip, you can connect your phone to your car's stereo system and enjoy songs on the go. Even streaming over 50,000 online radio stations and producing the sound through your car speakers, All this is possible with the partnership of Beats By Dr. Dre Audio and HTC Car.
HTC One X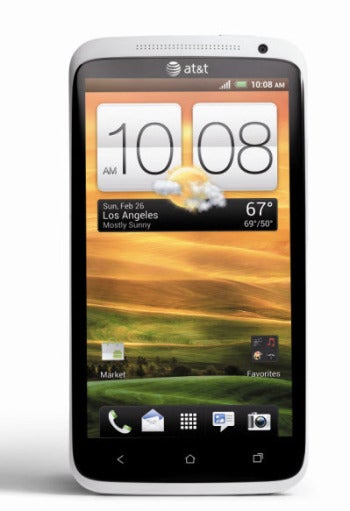 The HTC One X is supposedly HTC's flagship phone of 2012. It features a beautifully crafted polycarbonate unibody that has the ruggedness of metal but is super lightweight. With seamless construction, the unibody combines a unique high gloss 'piano' finish and a matte back. HTC One X comes with the super powered NVIDIA® Tegra 3 Mobile Processor for clear graphics, faster applications and longer battery life. It also includes a quad core 4-PLUS-1™ processor with a 5th core (Battery Saver Core ) comprising of a 12-core NVIDIA® GPU . The screen is quite big at about 4.7 inches, its  is a 720 HD screen made by Corning™ Gorilla Glass. The HTC One X will also be available in (4G) LTE models, having a Qualcomm Snapdragon S4™ 1.5 dual core processor.
HTC One S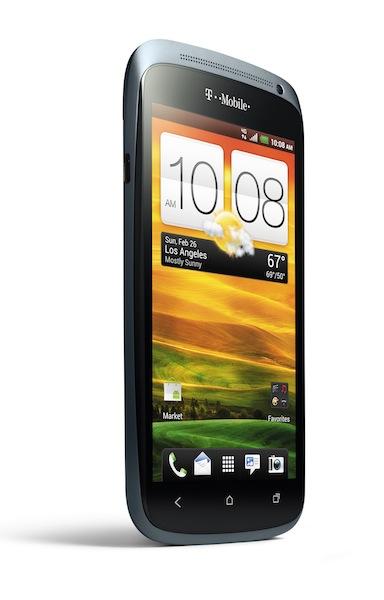 The second in the list is the HTC One S, its for people who like to have small things with loads of power. It is powered by a Qualcomm Snapdragon S4 processor with up to 1.5GHz dual-core CPU's. It also includes a 4.3-inch screen crafted from contoured Corning™ Gorilla Glass.  Now to its main attraction the body, HTC One S brings HTC's innovative metal unibody styling to a new thin 7.9-mm design, making it HTC's thinnest phone yet. The HTC One S sports two new finishes that break new ground in mobile phone innovation.  The first is an ultra-matte black Ceramic Metal surface that is the result of a microarc oxidation (MAO) process originally developed for use in satellites. It transforms the surface of the aluminum unibody into a ceramic, super-dense crystalline structure that is four times harder than anodized aluminum, enabling the HTC One S to look great over time. The second finish for the One S takes anodizing to a new level with a new patented process that creates a light-to-dark gradient fade that makes the phone look elegant.
HTC One V
HTC Legend was an award-winning phone for its desgin, The One V has been inspired from this model with a top-design aluminum body which gives broad appeal. The One V is for the lower price range category, its boasts of a 3.7-inch WVGA Super LCD display at 480×800 resolution. It uses Qualcomm's 8255 at 1 GHz and has 512MB of RAM.But the internal storage is a low around 4GB.

Availability Globally
The HTC One series will begin shipping in April promising to be  available on more than 140 mobile operators and distributors. If you just cannot wait to get your hands on one of these beauties then you can Pre-order them at www.htc.com.

Source: Mobile World Congress
Comments
comments
Related posts