Samsung has since Q4 of 2012 been releasing the Android 4.1.2 Jelly Bean update for its 2011 flagship smartphone the Galaxy S II (GT-I9100). The update has been reaching countries all over the world slowly, which is very typical of Samsung as they tend to send firmware updates in batches. The update today finally reached the shores of India, so our Indian friends have something to cheer about.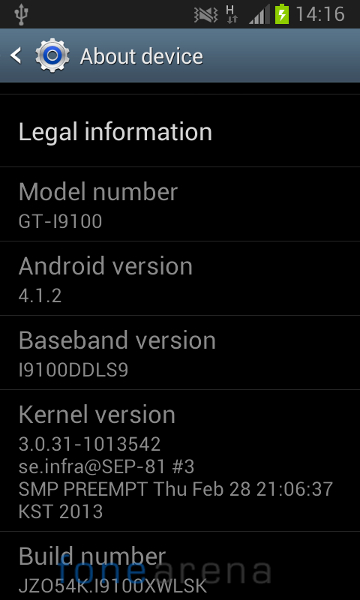 The Galaxy S II in India got the Android 4.0.4 ICS update in May of 2012 and now in April 2013 has started to get the Android 4.1.2 Jelly Bean update, which is not bad at all. The update is supposed to be OTA but for some reason no news of a push message has come out yet. So go and plug your phone with Samsung Kies and upgrade the phone from there.
Jelly Bean is supposed to be the very last update for the Galaxy S II which means that it will in the near future receive the  Android 4.2.2 update. The change from the current ICS (4.0.4) update to JB (4.1.2) update is a major one which re-vitalizes your smartphone, giving it a fresh new look and a couple of new features such as Google Now, Pop-up Play etc.
Comments
comments
Related posts