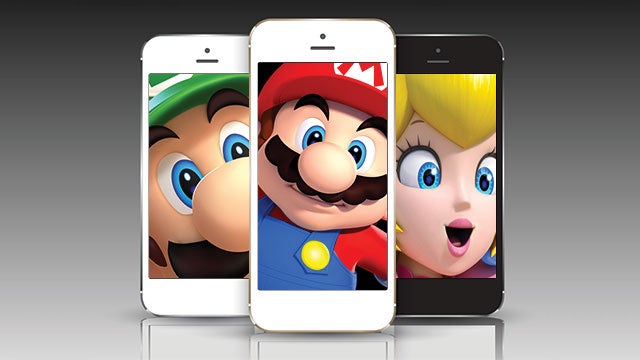 Long before the Xbox and PlayStation revolution started, the one name to grace every child's wishlist in the 90's was….you guessed it right…our childhood favorite Nintendo. The Japanese gaming giants used to be a major powerhouse back in the days when handheld gaming devices made famous by Nintendo's very own best selling "Gameboy" franchise which until the last decade or so still remained a fan favorite only to be toppled over by Sony's much more powerful PlayStation portable devices followed by the PlayStation Vita.
With the passage of time, things are again starting to look a little less grim for the Japanese company who in a surprising turn of events, have decided to revitalize its (now struggling) brand with the introduction of its brand new digital content for handheld devices that would include mini games, videos, game news and much much more. The digital content would be made available for multiple platforms including tablets, phablets and smartphones on the Google Play Store sometime later this year.
Nintendo president Satoru Iwata had this to say; "I feel that we should make an effort to take advantage of [smart devices'] existence. For instance, we already made it possible to browse Wii U's networking service called Miiverse on smart devices. Starting with this attempt, we are discussing among us how we can expand the use of smart devices to help drive the business of dedicated gaming systems…. Twitter timelines filled with tweets about Monster Hunter andPokémon can certainly help create awareness for the products, and we also know that many watch Nintendo Direct on their smart devices. Rather than simply viewing smart devices as competitors, we should consider ways in which we can use them for our business."

"I think it is natural that many people feel that it is more convenient to use smart devices, as opposed to dedicated gaming systems, to play games to kill a bit of time. That is to say, there are some areas in which dedicated gaming systems were once used that now have greater potential on smart devices. On the other hand, dedicated gaming systems are developed by considering the software that is designed to run on the hardware, enabling us to make unique propositions."
Iwata has presented a vision in which Nintendo's dedicated gaming hardware exists side-by-side with gaming on phones and tablets, with largely different types of games appealing to different kinds of gamers and different gaming appetites. With this new upcoming service, Nintendo have a good chance to again re-kindle their old glory days once again. Stick around for more details.
Comments
comments
Related posts