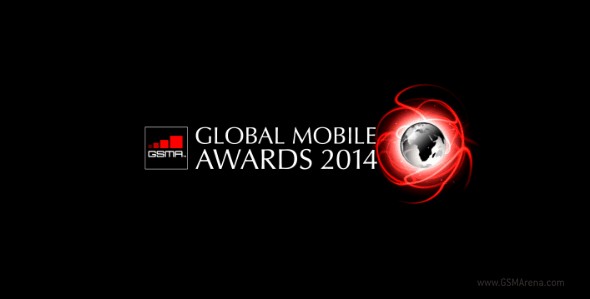 The Mobile World Congress (MWC) which is considered to be the pinnacle event as far as Mobile devices are concerned proves to be a centre stage for all the leading tech giants of the world to showcase their new (innovative) devices each year. This year was no different and the event managed to attract large crowds from all over the world. With that said, the MWC has a tradition of handing out awards to some of the leading devices which managed to make a difference in the year gone by in both the Smarphone as well as Tablet categories respectively. This year, the award for the Best selling Smartphone of 2013 was given to HTC's flagship device the HTC One and in the process, ending Samsung's 2 year unbeaten run in the same category. The device truly deserves all the accolades as it is no doubt truly a thing of beauty made by the Taiwanese Tech giants. Other contenders included the Samsung GALAXY S4, the LG G Pro and the Sony Xperia Z1.
Coming to the next award category which is the Best Tablet of 2013, the accolade was received by  Apple's iPad Air which did manage to raise a few eye brows among most of the Android enthusiasts as none were expecting the iPad Air to be the recipient of this award since the device itself wasn't even present at the Congress in the first place….well what's done is done and I'm sure the judges must be having their own good reasons for doing the same. Other nominations in the category included the new NEXUS 7, Samsung GALAXY Note Pro, LG G Pad 8.3 and the Sony Xperia Z1 Tablet.
Here's a list of all the 2014 Global Mobile Awards winners:
Best Mobile Health Product or Service
Energize the Chain for Econet Wireless Vaccine Project in Zimbabwe
Best Mobile Education Product or Service
Enable Mobile Technologies for Magic Pencil
Best Mobile Product or Service for Automotive
Nuance Communications for Dragon Drive
Best NFC/Mobile Money Product or Service
Telenor Pakistan and Tameer Micro Finance Bank for Easypaisa
Best Mobile Publishing Product or Service
Wibbitz for Text-To-Video Technology
Best Mobile Innovation for 'Smart Cities' 
Accenture plc and RCS MediaGroup S.p.A. for City1Tap
Best Mobile-Enabled Consumer Electronics Device
AT&T and Filip Technologies Inc. for FiLIP
Best Enterprise Mobile Service
AirWatch for AirWatch Enterprise Mobility Management, Version 7.0
Best Consumer Mobile Service
AT&T for AT&T Digital Life

Best Advertising or Marketing on Mobile
Hindustan Unilever Ltd., Lowe and Partners for Kan Khajura Tesan

Best Network-Based Solution for Serving Customers
GMCR Inc. for Globe Prepaid GoSakto: Create Your Own Promo

Best Mobile Product, Initiative or Service in Emerging Markets
Vodafone Foundation in India, the Self Employed Women's Association (SEWA) and the Cherie Blair Foundation for Women (CBFW) for RUDI Sandesha Vyavhar (RSV) project

Best Mobile Product or Service for Women in Emerging Markets
Telenor Pakistan and Tameer Micro Finance Bank for Easypaisa

Best Use of Mobile in Emergency or Humanitarian Situations
Smart Communications for Smart's SafePh: Yolanda Response

Best Mobile Product, Service or App for Accessibility or Ease-of-Use
Turkcell for Turkcell My Dream Partner

The Green Mobile Award
Grameenphone Ltd. for Climate Change Program

Best Entertainment App (Gaming, Music, Sports, Video)
Device 6

Judges' Choice – Best Overall Mobile App
CityMapper

Most Innovative Mobile App
PointGrab for CamMe

Smartphone App Challenge
Akbank T.A.S. for Akbank Direkt Mobile App

Best Smartphone 
HTC One

Best Low-Cost Smartphone (sub-$150 wholesale price) 
Nokia Lumia 520

Best Entry-level or Featurephone
Nokia 105

Most Innovative Device Manufacturer of the Year 
LG

Best Mobile Tablet 
Apple iPad Air
Best Mobile Infrastructure
Nokia Solutions and Networks with Telefónica O2 UK Limited for iSON Automation for Operations

Best Mobile Technology Breakthrough
Sensory Inc. for TrulyHandsfreeTM 3.0

Best Cloud-Based Technology for Mobile
Xively for Xively Cloud Services

Best Mobile Identity, Safeguard & Security Products/Solutions
SecureAuth IdP – 2 Factor Access Control for the Mobile Enterprise

Best Solution for Growing Smaller or Independent Networks
Reach-U for Demograft

Outstanding LTE Contribution
KT Corporation for Wideband LTE-A Commercial Service
SK Telecom for Commercial LTE-Advanced Network

Outstanding Overall Mobile Technology – The CTOs' choice
KT Corporation for Wideband LTE-A Commercial Service
SK Telecom for Commercial LTE-Advanced Network
Previously announced were the winners of the Government Mobile Excellence Awards, the GSMA Chairman's Award and the GSMA Lifetime Achievement Award:
Spectrum for Mobile Broadband Award 
The Government of the United Arab Emirates

The Economic Policy for Sustainable Mobile Growth Award 
The Government of Spain

The Connected Government Award 
The Government of Lebanon

Government Leadership Award
The Government of Botswana

GSMA Chairman's Award
Dr. Paul Jacobs, CEO and Chairman of the Board of Qualcomm Inc.

GSMA Lifetime Achievement Award
Rob Conway, Former CEO of the GSMA (Posthumous)
So there you have it folks, both HTC and Apple seemed to depart from the MWC with huge grins on their faces while the rest would be motivated to achieve the same accolades when the event again takes place next year. Our team at TAP would like to congratulate both Apple and HTC on winning these prestigious awards. Who did u have in mind for both the categories? Do share in your thoughts with us. Cheers!
Comments
comments
Related posts