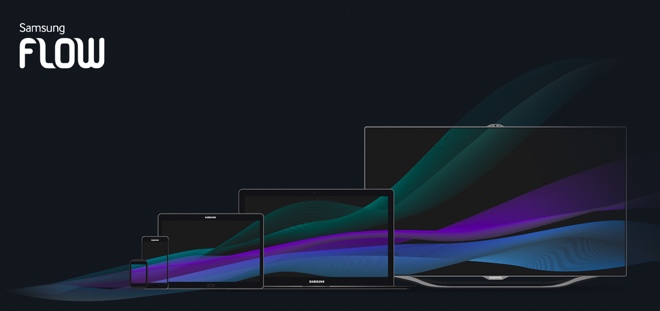 The core beauty of any Samsung Live events is the fact that they are full of surprises. The recently concluded Samsung Developers Conference in San Francisco, CA was another successful feather in Samsung's hat as far as their history with innovation goes. One of the major talking points of the three day conference was the unveiling of Samsung's latest multi-platform sharing feature, the all new Samsung Flow which allows users to easily share and do stuff on their phones, tablets, smart watches and on their Samsung SMART television. The new service streamlines all these platforms into a single hub making it not only convenient to share multimedia files, it also lets you transfer a video call from your tablet to your phone or to you smart TV, all in real time so that you can easily pick up where you left off.
Samsung Flow also allows you to edit your documents on one platform which then can easily be accessed on the next one. For instance documents like word files, spreadsheets and presentations can be created on one device and picked back up on another one for further editing. Flow also lets you seamlessly watch videos on your phone and tablet which could easily be switched over to your SMART TV within no time so that you do not miss out on anything. Sounds pretty sweet doesn't it !
The best part about Samsung's latest service is the fact that they are  using Android's built-in sharing and viewing intent APIs making Flow quite convenient for app developers who can easily make them work with any third party apps that support Flow so that does seem to be an additional benefit taken into consideration by the South Korean Tech giants. What needs to be seen now is whether Samsung are only restricting this service for their devices or would it be made available for other OEM's as well but as far as Flow is concerned, Samsung have most certainly taken a step into the right direction. As of now, Samsung haven't unveiled the exact date as to when their new service would start rolling out but we are hoping for it to be sooner rather than later. Check out the video  to get a better idea of what Samsung Flow truly has to offer and share your thoughts with us in the comments section below. Cheers !!
Comments
comments
Related posts