There is no denying the fact that Pakistan is filled with tremendous natural beauty and a plethora of cultural diversities. This was recently highlighted in a delightful music video called "Rawaan" sponsored by Telenor in which some of the major tourist attractions of the country have been highlighted. The video portrays the journey of a music producer who is in the midst of capturing some of the most breath taking sights and sounds of the country. The video not only promotes various cultures but at the same time also spreads the message of love and peace in a manner that is not only serene but at the same time quite soothing to the soul as well. The music composed in the video is a perfect blend of Sufi poetry and local folk songs stringed together in a single truly mesmerizing bundle.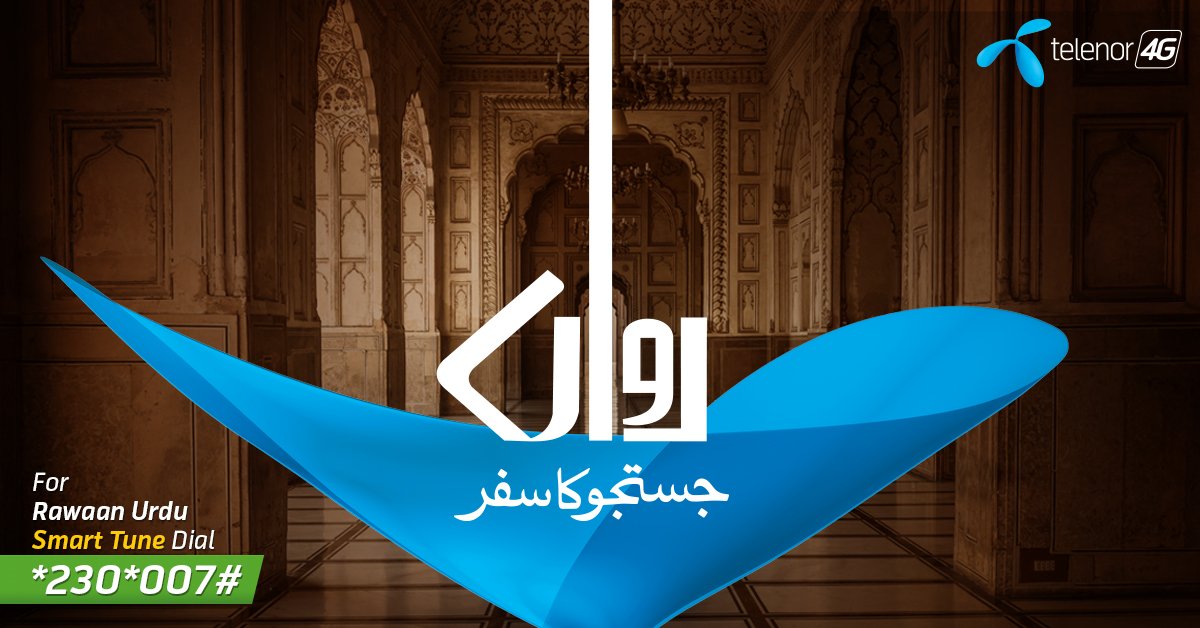 With the recent acquisition of the 4G spectrum, Telenor has come a long way from just being a simple network provider and has taken into its stride to not only provide their customers with the best services but in the process of doing so, also bridge the gap between various cultures of the country. In order to cater the high demanding communication needs of the country, Telenor Rawaan is most certainly a step in the right direction. It is a metaphorical manifestation of this very endeavor. The mystical voyage for enlightenment mirrors Telenor's own philosophy of looking within the customer.
Traveling across the land, it becomes evident how every region and its people have their own unique flavor and it is precisely these striking differences that unite us. In the way a garden unites all varieties of flowers rooted in the same soil. This symbolizes precisely how Telenor recognizes the differences that make each of its customers unique and allows Telenor to deliver customized, personal solutions. And finally the epic journey of self-discovery signifies Telenor's own limitless journey driven by the ambition to fulfill its core value; 'Customer First'.
You can also be a part of this amazing journey. Just use the hashtag #TelenorRawaan on various social media platforms including Twitter, Facebook and Instagram and be a part of this new revolution to bring the different people of our beloved country even more closer to each other.
For more information on packages and tariffs, click here
Comments
comments
Related posts